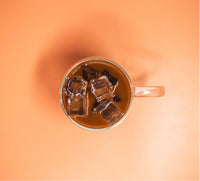 Why NatriSweet?
NatriSweet is the best-tasting zero-calorie, zero-carb, non-glycemic response, natural sweetener available in the market today. Its uses are endless.
Whether you want to bake something delicious or add a mouth-watering sweetness to all of the favorite recipes, pastries, desserts, and beverages, NatriSweet is making sure that all goes healthy and well.
Testimonials
My daughter and I have been following Keto recipes for weight loss and use the Stevia drops instead of sugar. The results are great and adds a sweet taste without the calories of sugar or the chemical taste of many sweeteners.

G.K. WALLACE
Recieved your product in a timely fashion. A small bottle of stevia using a dropper lasts me over a year! I've worked my way up to 3 drops to a cup of coffee. The date on this is 11/19/ Looks like I might need to share this with my family. :>)

P.W.
Love the convenience of the liquid and the bottle tip. No taste issues. Still use powdered stevia for baking, this is great for everything else (tea, coffee, cold foods, hot foods after they're cooked).

Marci